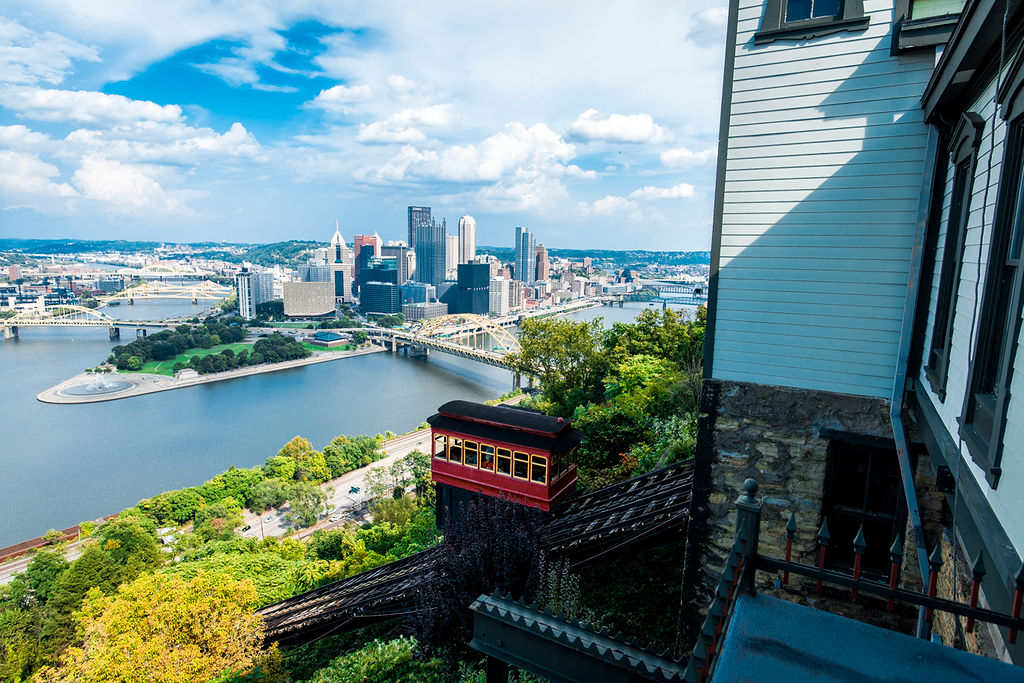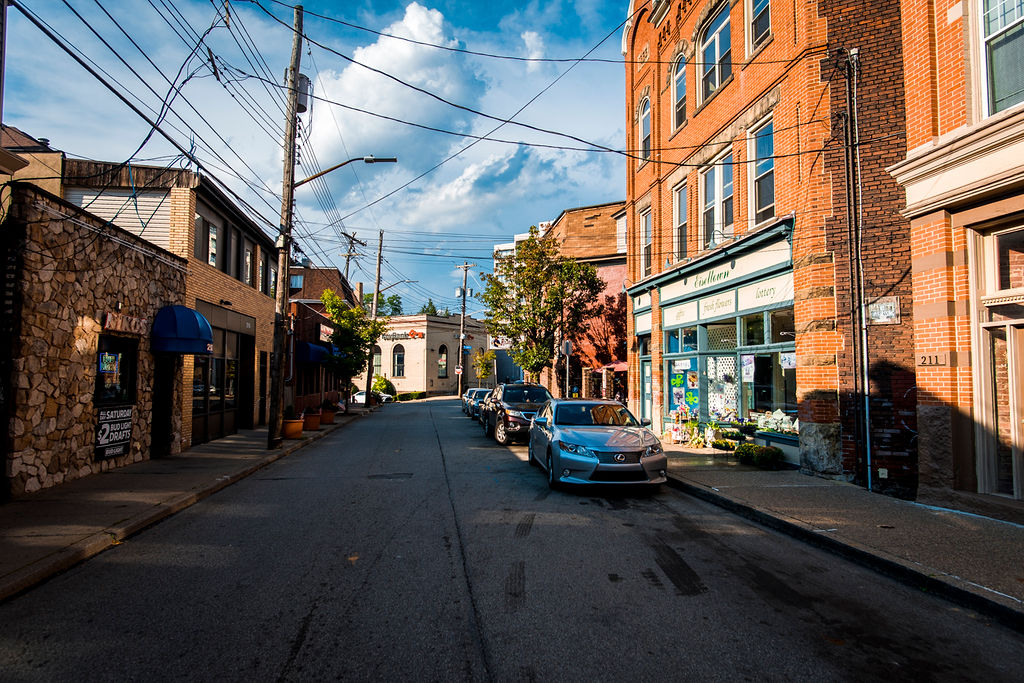 The Mount Washington Community Development Corporation (MWCDC) is a 501 (c)(3) nonprofit, community-based organization focused on the development of the Mount Washington and Duquesne Heights neighborhoods in Pittsburgh, PA.  The MWCDC works with partners in the local community, the City and the region to bring investment and development to Mount Washington and Duquesne Heights, while advocating for support and services to improve the quality of life and safety of the community.
We seek to bring together residents and business owners in Mount Washington and Duquesne Heights to cultivate growth, development and investment toward an even stronger and more livable community.
The MWCDC works with organizations like the Urban Redevelopment Authority (URA) as well as local developers on projects ranging from the renovation of residential properties to the redevelopment of storefronts. We also advocate for infrastructure improvements and city services for our community to help Mount Washington and Duquesne Heights to thrive. We recently worked with the Port Authority to include Mount Washington on public transit routes, increasing visitors and commerce in the community, while also helping residents receive better access to transportation.
In 2020 and beyond, we will increase our development efforts to support the attraction, retention and expansion of new and existing businesses, residents, and tourists in our community.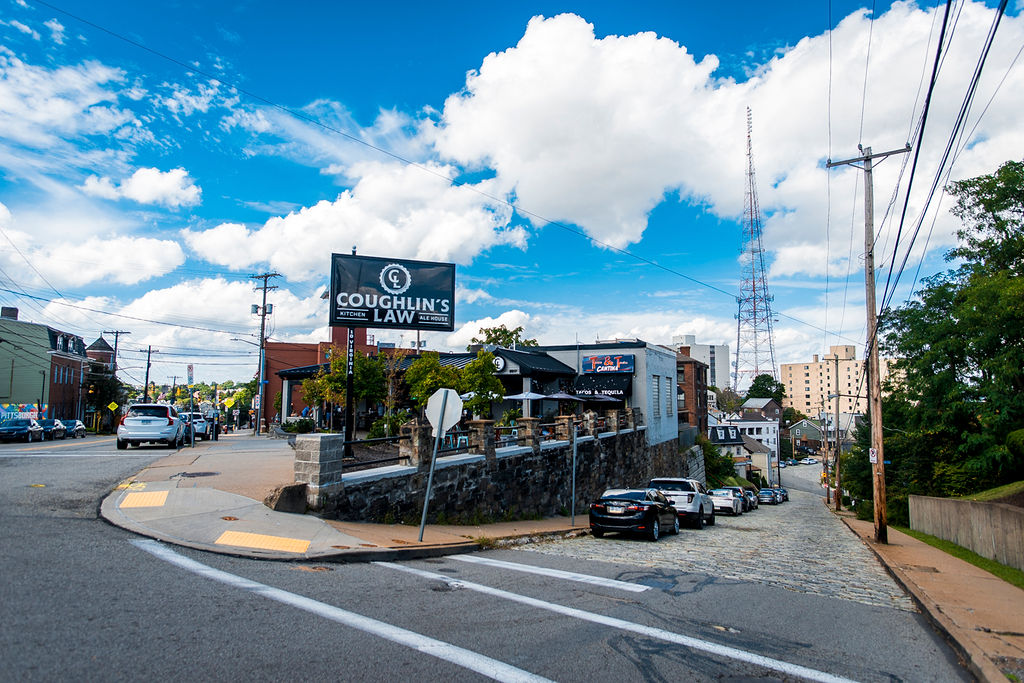 Gordon Davidson
MWCDC Executive Director
Gordon is almost a Pittsburgh native (he grew up in Peters Township) who currently resides in the Knoxville neighborhood of Pittsburgh. Gordon started at MWCDC on March 19, 2018.
Gordon earned a Master of Science in Public Management and Policy from Carnegie Mellon University's H. John Heinz III School of Public Policy and Management, with emphases in Policy Analysis, Urban and Regional Economic Development, Public Finance and Management, and Public Administration in addition to a Bachelor of Architecture and a Bachelor of Science in Building Science from Rensselaer Polytechnic Institute, School of Architecture, with emphases in Urban Planning and Zoning Code Development.
In addition to his education, Gordon brings 30 years of experience in real estate development, remodeling and home building, economic development, and business management and consulting. He has also worked successfully with a wide range of public, private, and non-profit organizations, including the National Recycling Coalition, the National Information Technology Center, the Pittsburgh High Technology Council, and the U.S. Department of Energy, DOD, EPA and NASA.
As Executive Director of the MWCDC, some of Gordon's responsibilities include implementing the MWCDC Strategic Plan 2018-2022 through various programs and priorities adopted by the Board of Directors and community, developing new programs and plans that meet community needs, developing multiple funding strategies to continue to enhance the business development and housing strategy activities of the MWCDC, and developing strong channels of communication with community members and stakeholders in order to best understand resident and business needs and accomplish MWCDC goals.
Board of Directors, 2022-2023

The Mount Washington Community Development Corporation is governed by a Board of Directors elected by MWCDC Members at an annual October meeting. The Directors maintain fiduciary responsibility for the organization, are elected for 3-year terms and sign Ethics Statements and Conflict of Interest Statements upon becoming Board Members.
Perry Ninness, President
Sheen Sehgal, Vice President
Ken Gianella, Secretary

Casey Quinn

, Treasurer
Christina Grossman

Jean Novak

Casey Quinn
Joe Rewis
Tom Tighe

 Anne Burroughs
Bob Zilch

Raina Sharma

Robert Kohnfelder
ACCBO
Birmingham Foundation
CDBG
Duquesne Light
Heinz Endowments
Hillman Foundation
Jackson Charitable Trust 2014
Laurel Foundation
National Environmental Education
Foundation
PNC Charitable Trust 2014
PNC Foundation
Richard King Mellon Foundation
Roy A. Hunt Foundation
UPMC
Urban Redevelopment Authority,
Mainstreets Program
Window Box Garden Club
Western Pennsylvania Conservancy
TreeVitalize
City of Pittsburgh
URA
The Office of Councilwoman Kail-Smith
The Office of Councilwoman Natalia Rudiak
The Office of Councilman Bruce Kraus
VisitPittsburgh
Duquesne Incline
Port Authority
GTECH Strategies
Pittsburgh Parks Conservancy
National Park Service
Allegheny Land Trust
Hilltop Alliance
West End Alliance
East Liberty Development, Inc.
PCRG
Venture Outdoors
Western Pennsylvania Conservancy
Tree Pittsburgh
StormWorks
Pittsburgh Cares
Penn State Extension
Civil & Environmental Consultants
Give today and help us do more!