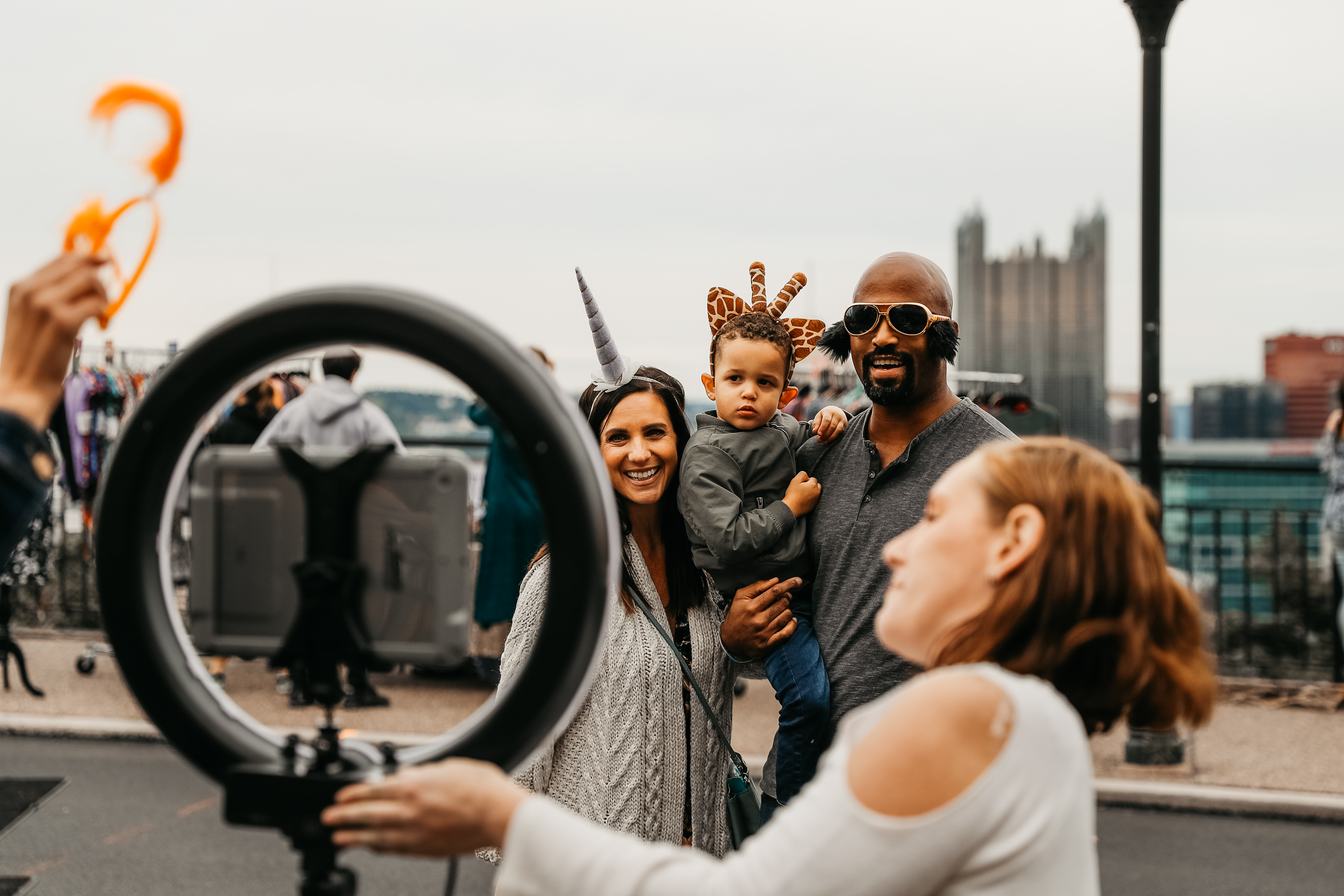 The overlooks on Grandview Avenue here atop Mount Washington are Pittsburgh's most visited attraction, with over 1.5 million visitors each year. Celebrated as "one of the Top 10 most beautiful views in the country" by USA Weekend magazine, the overlooks are the perfect place to take commemorative photos with friends and loved or host your special event.
To have your wedding ceremony, reception or any other special event on one of the Grandview Avenue Overlooks, here is the information you will need:
1. To have your ceremony/special event on the Overlooks of Grandview Avenue you must receive a General Permit from the Department of Public Works. There can be no more than 50 people on the Overlooks at one time. An approved City General Permit is needed for a ceremony, reception, party, photo shoot or any other activity in any of the City parks for gatherings with less than 50 people. Requests and questions related to the General Permit should be directed to the Department of Public Works, 611 Second Avenue, Pittsburgh, PA 15219, phone 412.255.2370 and fax 412.255.2728. An online inquiry form can be found here.
2. For any ceremonies, receptions or parties over 50 people, you will need to obtain a Special Event Permit. The Special Event Permit fee is $125, unless additional maintenance operations or City police resources would be needed to direct traffic, close off streets, etc. The Special Event Permit and additional information can be found at pittsburghpa.gov/police/special_events_permit.htm